Do you need a
new website

or a

website refresh

?
Are you looking for
Fast, Local support

?
The Website Shop is based in Upper Hutt and can get you up and running within a week, with a Risk-Free Guarantee!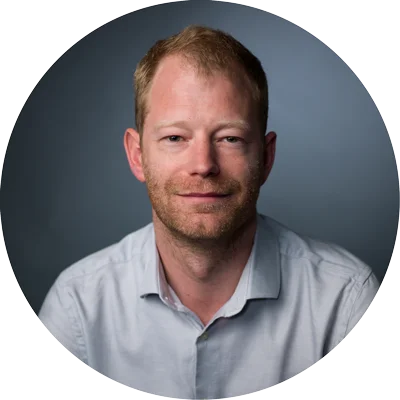 I live and work in Upper Hutt, and when you work with The Website Shop, you'll deal with me directly.
As a full-service design agency, we take care of everything you need for your website – from design and development to hosting, updates, security, and maintenance. You'll enjoy a stress-free, mobile and search optimised website that showcases your business online. You don't have to learn any new systems or change what you do.
We run a Risk-Free Guarantee – there are no deposits and no minimum terms. If you're not thrilled with the result, you don't pay.
As we're based in Upper Hutt, I can meet with you, work through what you're wanting to achieve, and put together a site that works for you.
If you're a local business that wants a professional website with professional service – call me on 027 WEBSITE (9327483) and we can have a no-obligation chat about what you're looking for.
Are you after a no-obligation chat about what would be best for your business?
If it's not The Website Shop, we're still happy to point you in the right direction to get what you need to succeed online.
3 Easy Steps To Get You Online In A Week
After gathering the info I need from you, I build you a draft  site. We bounce back and forth, perfecting it until you are 100% happy.
This part normally takes around 1 week.
We push the site live & you get on with running your business – it's that simple!
Plus, with our Risk-Free Guarantee you pay nothing until the site is live and running.
Adam Mitchinson
09/11/2023
Geoff at The Website Shop is nothing short of awesome. I've had Geoff build two websites for me over the years and have been incredibly happy with his service, communication, punctuality, price and results. I would not hesitate to recommend The Website Shop to anybody, particularly those who aren't overly tech savvy (like myself) as Geoff makes the process super simple and is happy to dumb it down where need be. Great guy, great service. Nothing not to like!
Alexandra Harty-Morris
26/10/2023
I had a great experience working with Geoff to set up my new website. He was responsive, explained things clearly, and worked fast. No hidden costs, and I'm thrilled with my new site!
Very helpful and easy to deal with thanks Geoff
Jennifer Hendry
08/10/2023
Geoff produced exactly the website we wanted. It was a stress free process and we are 100% happy with the result.
Geoff is very, very professional and responds quickly, and can be found at any time. Very patient. He has own professional ideas and also consider the needs of customers. Make every effort to solve all problems for customers, including some additional work. I think he has a lot of empathy. Very excellent. I really like the website he created, writing, images, colours , everything, it's great. Highly Recommended.
I highly recommend Geoff! He is someone you can trust. The digital marketing game is full of sharks. And I have personally experienced being in their jaws. But you can have peace of mind Geoff is more like a marketing dolphin. He saved me from drowning in confusion. You should definitely contact him and have peace of mind that you are dealing with an expert in this feild, who has your best interests in mind.
Geoff delivers! Great comunication and easy to deal with.
The Website Shop just recently redesigned and upgraded our website to ecommerce. Extremely pleased with the finished product and Geoff is extremely pleasant to work with. Nothing is too much hassle, response is prompt, and he explains things in Laymans terms. Brilliant to work with!
Geoff was professional and easy to deal with. He delivered everything we wanted and any changes we had he would change immediately. He also went a step further and would sort things out between our domain account holder to assist with our website going live. We are very happy with the end result. Thanks Geoff
I had to find a new website designer as I had issues with the previous people main due to communication, Geoff has been awesome to deal with, quick easy and great communication, Geoff is willing to improve my website with some of his own suggestions and change anything I needed. Geoff ticks all the boxes! I highly recommend the website shop to anyone!
6 Things Your Website Needs
(and comes standard with all our sites)
Your business is unique, and your website should be too. We will personalise the design of your site to suit the needs of your business.
As more people browse using mobiles phones than computers, you need a website designed specifically for mobile.
All websites need constant security, maintenance, monitoring and updating. We take care of everything to keep your site live and running fast.
Your website is the front of your business, so having someone who knows your market and can meet you face to face is essential. We're based in Upper Hutt so we can talk in person, on the phone or over email.
Your business changes, and your website needs to as well. You don't want to be locked in.
There are no terms – you can stop using our services anytime; and you don't pay anything until the site is live.
Search Engine Optimisation
Your website text needs to be written to show your best side to search engines and customers.
We work with you to create the perfect copy, and every site comes optimised for Google, scoring over 90% on Googles SEO Audit.
All of our sites are mobile-friendly, search engine optimised and designed individually to suit your business with no limits on the number of pages, images, videos, forms, email addresses or content.
Perfect for most small to medium businesses. A personalised, intuitive site that we will build and then update with new content or pages for you whenever you want.
Personalised bespoke design incorporating your business colours, logos and styles (or creating them if you don't have any).
As many pages, forms, images, video and text content as you need.
Integration with services such as Google, Facebook, YouTube and Instagram.
Optimised for search engines.
Optimised for desktop, tablet and mobile viewing.
Unlimited ongoing support.
Domain name registration, ongoing hosting, maintenance, updates & annual registration included. We look after everything, forever!

Risk-Free Guarantee

– there are no deposits and no minimum terms, so you don't pay anything until your site is live and you are happy.
$699 one-off build
$69 per month
+GST
Perfect for businesses looking to sell their products directly online. Your new site will showcase your products and process your transactions securely.
All features in the Professional Website package plus:
As many products as you need, including images, videos, variable pricing and variable shipping costs if needed.
Integration with trusted Credit Card payment systems such as Stripe or PayPal.
The same

Risk-Free Guarantee

– there are no deposits and no minimum terms, so you don't pay anything until your site is live and you are happy.

The feature or system you want isn't listed? Ask me!
$1399 one-off build
$139 per month
+GST
Pop your details below, call me or send me an email and we can have a no-obligation chat about what you're looking for and if The Website Shop is the right fit for you.
If we're not, we'll answer your questions and point you in the right direction to get you sorted!